Everything you need to know about the Pogba – Mourinho fight at Manchester

Recent reports suggest a possible beef involving World Champion Paul Pogba and the Portuguese Head Coach – He does not like to be called as a manager, so I will respect it – Jose Mourinho.
When Manchester United broke the 2016 World Record fee – £89M – to bring in Paul Pogba from Juventus, Mourinho was already in Manchester and at first sight, it seemed to be the right signing at the right moment. The relation between them back in the year of the French arrival was all sweetness. The Portuguese even said, when questioned about Pogba's price tag, that due the more than probable Football market inflation after the French signing, in a couple of years people would realize how cheap Pogba was.
And guess what… 2 years after that, he was right!!  Okay, it might be a consensus that Pogba was not cheap, but after the such of Neymar, Mbappe, Coutinho, Kepa, and Van Dijk transfers… We can conclude that the Special One was right at least about the market inflation.
However, after a season below of the expected in terms of team consistency, and with the Portuguese getting bombarded with memes and more memes around the UK, mainly when Manchester United were facing some club of the Big-6 due to the famous "Bus Parking" – which consists in scoring an early goal and then playing cowardly with all 11 players defending, the questioning of whether Mourinho was making a good job or not was pertinent.
Okay, but where is the connection on Mourinho – Pogba beef?
I will get there. After Zlatan Ibrahimovic's departure, Pogba has got even more pressure on his shoulders. And as his role as a star did not happen as the expected, and following the French injury at the end of 2017, Mourinho started to change some players in United's starting XI, Pogba was sacked and went to the bench. And of course, without the expected results, at every single press conference, Mourinho had to give some explanation on Pogba.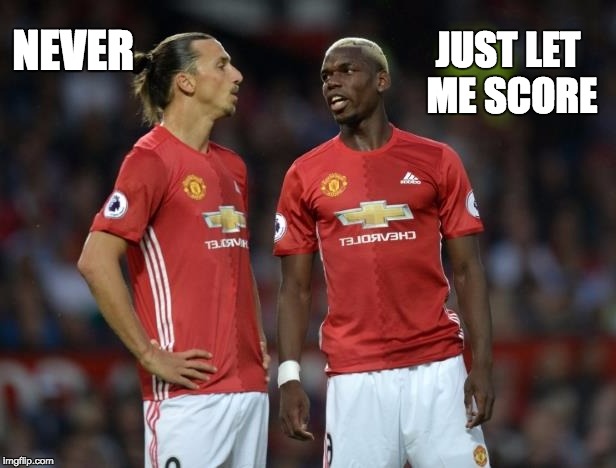 Already in March 2018, the Portuguese was asked about the French's actual form.
Mourinho was straightforward: "Ask him – about his form -. Ask him when you get a chance what he thinks about it."
There was clearly an issue going on between them. But then, the Manchester derby came and Pogba was in the starting line-up. And he commanded Man U in a historical comeback against City at the Etihad. From there on, things looked to have calmed down and Mourinho even said he didn't expect Pogba to be the Man of the Match in every single game, but at least to have consistency.
Finishing the Premier League in second place, plus the French lifting the World Cup, seemed to have made Mou expecting more from Pogba. And after Pogba said he was not that happy but he could not say everything otherwise he would be fined, plus the rumors on Pogba going to Barcelona seemed to have gone well received for Mourinho.
Reports say that Mourinho told Pogba not to speak to the media and if he wanted to quit, he should ask for a transfer.
And that's what we know so far. Of course, that with the English transfer window closed, they have got until December to solve their problems, otherwise, it can be a problem for the whole squad. Amongst the Manchester media, there is a consensus that if an actual war breaks out between them, Pogba has the power over Mourinho.
Well, we shall wait and see. If a departure is coming, the only who will lose with that is going to be the club, Manchester United as even with all the buses Mourinho has parked throughout the UK, he's still classy as well as Paul Pogba.