Mario Gotze was one of the best players during the 2013-14 UEFA Champions League campaign which culminated to his team, Borussia Dortmund ending up as the runner-up of the competition, losing the final to Bayern Munchen by 2-1. The German was extremely important to the German National Team on Brazil 2014 World Cup, being the one who scored the goal that made his country the champions of the world for the 4th time. However, after 2014, he started facing some difficulties throughout his career.
Curiously, Gotze did not play in the UCL final – apparently – due to an injury, that many Dortmund supporters doubt about because a few months later, he made his way to Bayern Munchen, the same club who wiped out Dortmund's dream of becoming the European Champions.
However, things did not work out as Mario Gotze planed. He fell into disgrace, both with the Dortmund fans and Bayern supporters due to bad appearances and he basically did not play for Bayern Munchen in 2015. The 26-year-old player somehow had the opportunity of making his way back to Dortmund in 2016 and, when everybody thought he would shine again, he wasn't able to show all his football anymore. He seems to have forgotten how to play Football, even having the opportunity of reediting his duo alongside his soulmate, Dortmund star and captain, Marco Reus. On this new season, his first game was for the champions league against Club Brugge.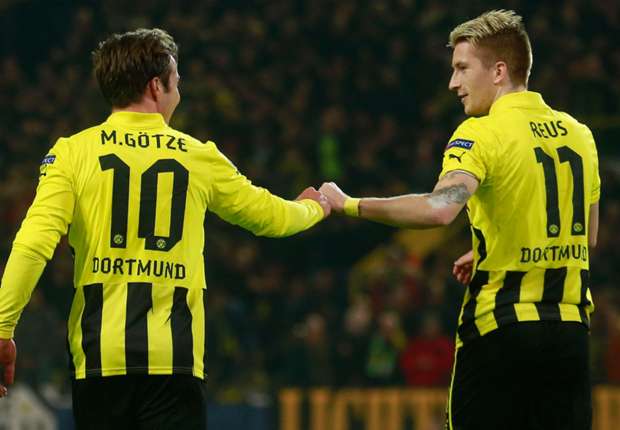 According to his former teammate, Kevin Grosskreutz, it would be good for him to consider a move, and still according to him, a good option could be making his way to England, to play on the most competitive League in the World and to meet once again the manager who made him a star, Jurgen Klopp.
"I'm really sorry for Gotze's moment. People are writing bad things about him, and only about him, every day" said the 30-year-old player. "Maybe it would be good for him to change countries during the European winter to find peace and bring his career back to the trails. Klopp knows him very well and Liverpool could be a great option.".
Liverpool are currently without a proper number 10, mainly after the departure of Philippe Coutinho to Barcelona. Sadio Mane is the player who's inherited the Brazilian's 10, but the Senegalese is a winger and not a classic midfielder as both Gotze and Coutinho are. In fact, it would be a great opportunity to both Mario Gotze and Liverpool, even though the Reds count with a vast squad and a good midfield sector. The German should definitely seek his way to the English club, to play under Klopp once again, and maybe to find back his football.